Raja Tariq, Bundled Services Account Manager, discusses his inspiring journey with Andron.
Raja Tariq started his journey with Andron in 2016 as a cover security officer at Rochdale Exchange Shopping Centre. Joining with no retail experience but eager to learn, he was soon offered a position as a core security officer. Showing a keen interest in security, especially CCTV monitoring, Tariq remained in this role for three years, undergoing Andron's extensive training and development programme and honing his skills in first aid, customer service, advanced physical intervention, counter-terrorism, and even cleaning.
Reflecting on his time as a Security Officer, Tariq said his favourite part about the role was that no two days were the same, with new challenges arising regularly.
"One minute I would be dealing with missing persons, the next I could be applying first aid or dealing with suspicious activity in the retail stores,"
Tariq's knowledge was tested in 2017, when he rushed to the aid of a gentleman suffering from a heart attack outside Rochdale Exchange Shopping Centre. Alongside two of his colleagues, including Bundled Services Account Manager Mark Bleasdale, they performed CPR and used the defibrillator to revive the gentleman before the arrival of the ambulance. Thankfully, the gentleman fully recovered and returned to the centre a few weeks later to thank those who saved him – testimony to the importance of training in first aid! Read the full story here.
The beginnings of a new leader
As Tariq continued to refine and build upon his skills, an assistant manager position arose at the centre, which he applied for straight away.
"I spent one year as an Assistant Manager and trained by Yvonne O'Reilly, Guest Services Manager at Rochdale Exchange. Yvonne is responsible for Rochdale's cleaning and security teams, so the amount of knowledge I gained in one year to suit my next role was outstanding."
Equipped with new skills and newfound confidence in leading a team, Tariq was appointed an Andron Bundled Service Account Manager in 2020 following a successful application.
"I have been a Bundled Service Manager for Andron for two years and love every minute of it. I'm primarily responsible for some of Andron's commercial, residential and shopping centre accounts across the north of England, including Rochdale Exchange Shopping Centre, Golden Square Shopping Centre in Warrington, and Clarendon Quarter in Leeds. A key element of the role is ensuring the staff and management on-site are fully supported and that the standards are where they need to be. And, of course, making sure the client is happy!"
Tariq's role as a Bundled Services Manager encompasses managing client accounts where Andron provides a "bundle" of services as one package, i.e., cleaning, security, and waste management. Bundling services this way means our clients and on-site staff have a single point of contact rather than dealing with multiple contractors, meaning more streamlined communication, a "one-team" approach across service lines and higher productivity, engagement and retention levels.
Tariq's journey as a Bundled Services Account Manager has had its fair share of ups and downs, thanks to his promotion coinciding with the COVID-19 pandemic.
"This was a tough time for everyone and like a test that no one had a chance to study for. The biggest challenge was providing the same standards of service but with furlough, positive test results and many other factors making this very difficult.

"There were also many highlights, with the main one being that I realised how important our on-site staff are. Without them, we would have never been successful throughout the pandemic."
Like any great leader, Tariq never fails to show this appreciation to his dedicated teams, as he regularly recognises and rewards hard-working staff members through Andron's quarterly Going the Extra Mile awards.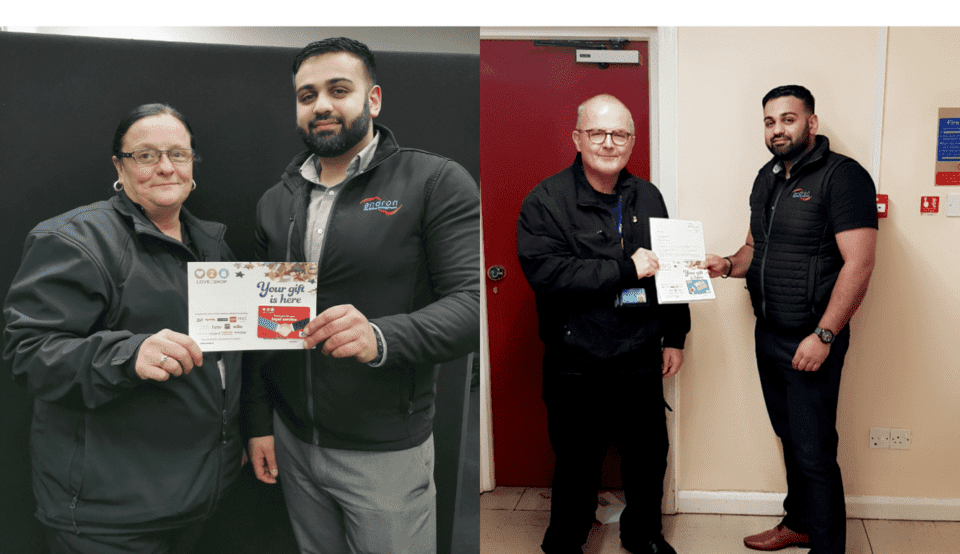 An ESG champion
Embedding ESG into Andron's contracts is another massive part of Tariq's role and one he has embraced from the get-go, whether joining Andron's site-based teams in community-based initiatives such as The Million Mile Clean or championing environmentally-friendly working practices.
Tariq added that a recent personal ESG highlight had been his involvement in winning a gold Green Apple award with The Rochdale Exchange Shopping centre, thanks to Andron's chemical-free cleaning products. Improved sustainability, lower costs, and safer cleaning are some of the many benefits of the new cleaning regime.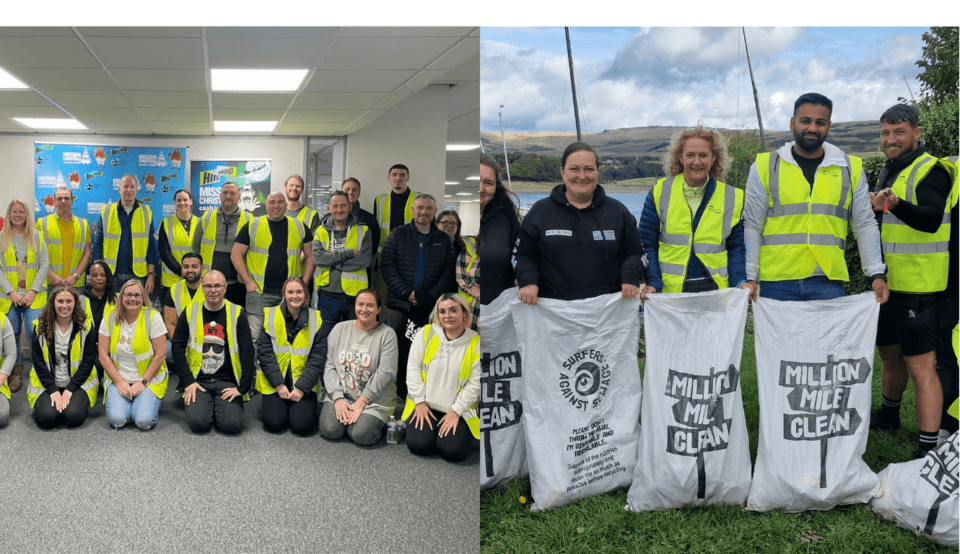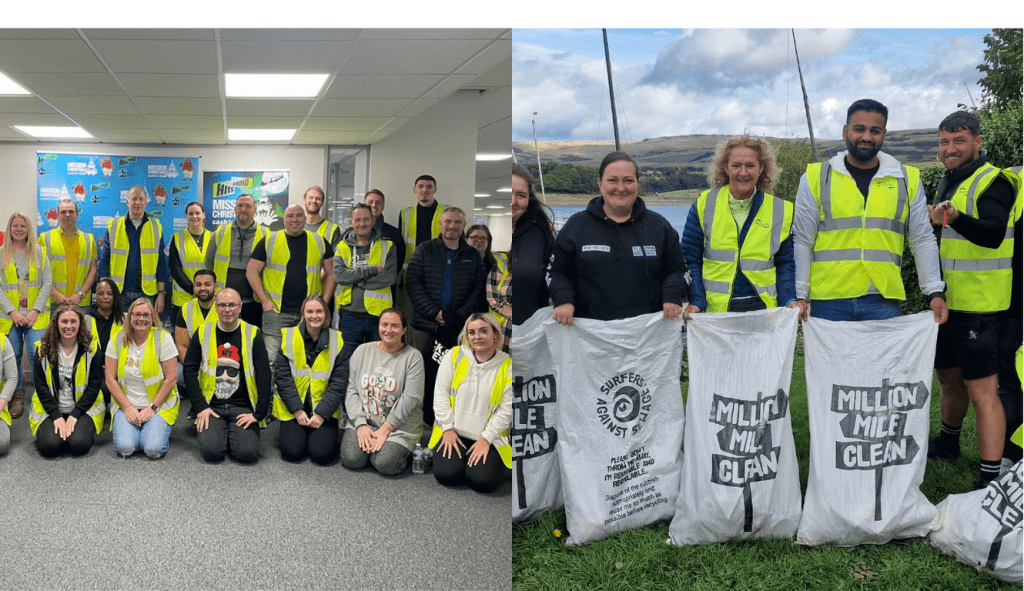 A family business with a unique culture
Tariq went on to discuss the culture here at Andron and why he would recommend Andron as a great place to work.
"The team is amazing – you can speak to anyone about anything. It's a family environment where you feel like a valued member. As you can see from my journey, Andron is also massive on internal progression with many opportunities to progress your career."
Looking back on his inspiring journey with Andron, Tariq added:
"I would like to say a big thank you to everyone at Andron for your support over the years, and hopefully, my progression won't stop here,"
We hope so too, Tariq.
Are you feeling inspired by Tariq's journey?
Andron is committed to developing people at every level, whether that is supporting new skills and professional qualifications. You can be assured that you will have the tools and opportunities to grow, develop and thrive throughout your career.
As a growing company, we are always looking for new ways of working – that means new ideas, new technology and endless opportunities for you to grow.
Visit our careers page to find out more.