COVID-19 Cleaning Services
"I want to thank Andron for the exceptional support and heartfelt COVID-19 cleaning services they are providing to Virgin Money. They have introduced enhanced cleaning regimes, responded quickly to all requests for additional deep cleans, introduced new cleaning products and offered chemical fogging cleans. They have also ensured a continuous and stable supply of hand sanitisers, gels, and anti-bacterial wipes. This has all helped to ensure our store network and head offices have been able to remain open for business and help serve our customers whilst keeping our colleagues safe."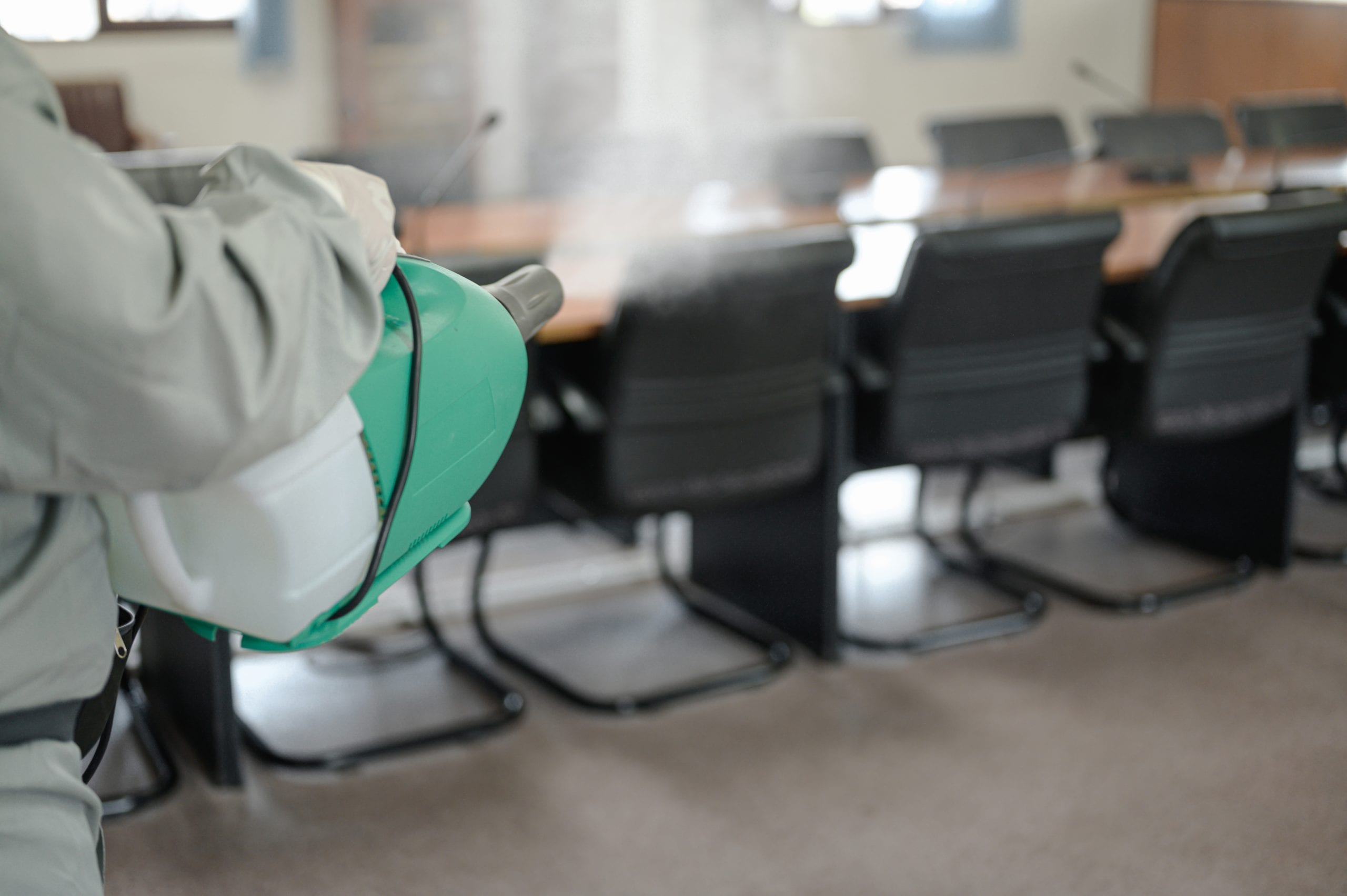 COVID-19 Cleaning Solutions
Our data-driven, COVID-19 cleaning solutions are designed to ensure your spaces are safe and hygienic, giving your people the confidence to return to their workplace. 
Our approach combines enhanced cleaning and hygiene with people, science and technology:
Visible Cleaning: Seeing cleaning activities in the workplace gives staff the confidence that their space is safe and hygienic
Building Analysis: Tracking building usage in real-time identifies all high traffic and touch-point areas, allowing us to create optimised cleaning and hygiene schedules
Enhanced Cleaning & Disinfection: Equipped with COVID-secure products and data-driven insights, our teams ensure all high traffic areas are cleaned and disinfected throughout the day
Verification: ATP Testing allows us to verify the effectiveness of cleaning by measuring the levels of microbes present. ATP results are shared, reassuring you that workspaces are safe and clean.
Delivered by people who go the extra mile
Since the start of the pandemic, our teams have been expertly creating safe and hygienic spaces. From large manufacturing sites to retail banking networks, we have been keeping our clients and communities moving. 
Our specialist teams are here to:
Ensure high standards of cleaning and hygiene in your spaces with a particular focus on high traffic and touchpoint areas. Real-time data insights mean our operatives

know what's needed and where
Provide an exceptional customer experience by supporting your people throughout the day. Their visible presence provides much-needed confidence 
We know that flexibility is key in uncertain times. Whether it's changes to guidelines or fluctuating footfall levels, our teams have the training and support to adapt to any situation quickly.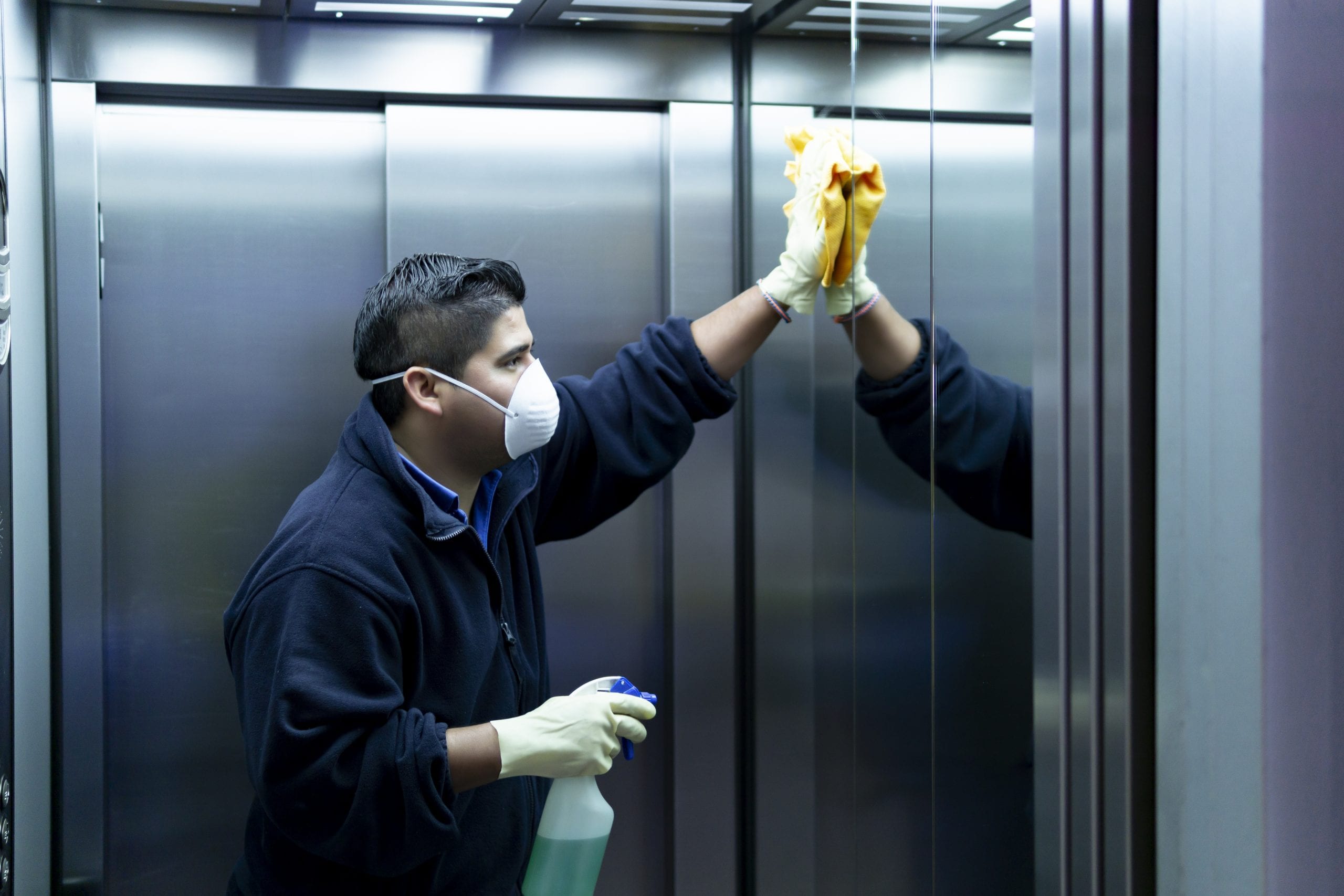 Andron Facilities Management have already helped many businesses return to their offices. Carrying out deep cleaning and ongoing, proactive cleaning has allowed staff to return to work. Contact Andron if you want to join the list of clients who have benefitted from our COVID-19 cleaning solutions.
"We have received many positive comments from the tenants regarding the cleanliness of our building and I am sure in no small way contributes to the higher than expected numbers of tenant staff attending."
"Andron has led the COVID response on our contract. They have been able to source products efficiently and effectively. We have been let down by what is seen as world leaders in facilities management, but Andron has always stepped up."
"Andron continue to be a stand-out contractor for JLL. They are responsive to requests which are dealt with very promptly and happy to discuss various solutions to issues that may arise. Well Done Andron – a great team effort!"
"I wanted to express my gratitude for the way in which your team have reacted and stepped up since the onset of the Coronavirus pandemic. It's challenging times for all of us and your team are at the forefront of the fight. The team have been exceptional and reacted and dealt with issues swiftly, and without incident. Throughout the whole time they have been very quick to respond and get actions in place when needed."
Leave us your details and one of our consultants will phone you back next day.