Andron Facilities Management is a leading independently-owned soft service provider.
For 42 years Andron have been delivering expert facilities management services across the real estate, banking, public, retail, and manufacturing & distribution sectors.
From a small carpet cleaning business in 1980, we have grown over the years to become an industry-leading facilities management company, with a team of 2150 employees providing our services to over 900 client sites across the UK.
In that time our service delivery has continually evolved, and we've stayed ahead of the curve, investing in new technology, improving our processes, and ensuring sustainability remains at the heart of everything we do.
We pride ourselves on building sustainable relationships with our clients that give rise to long-term partnerships, evidenced by our average client retention rate of 13 years.
We offer a comprehensive range of facilities management services to keep your facilities running smoothly. Whether you need a day-time cleaning and hygiene solution for a busy office, or round-the-clock shopping centre security, our bespoke solutions are built to suit your spaces. 
From cleaning to security, hygiene to front of house, our solutions enhance your spaces, leaving you to focus on what really matters – growing your business and taking care of your people.
We're An Award-Winning Service Provider
Over the years we have received numerous external awards and recognition that reflect the quality of the services we provide to our clients.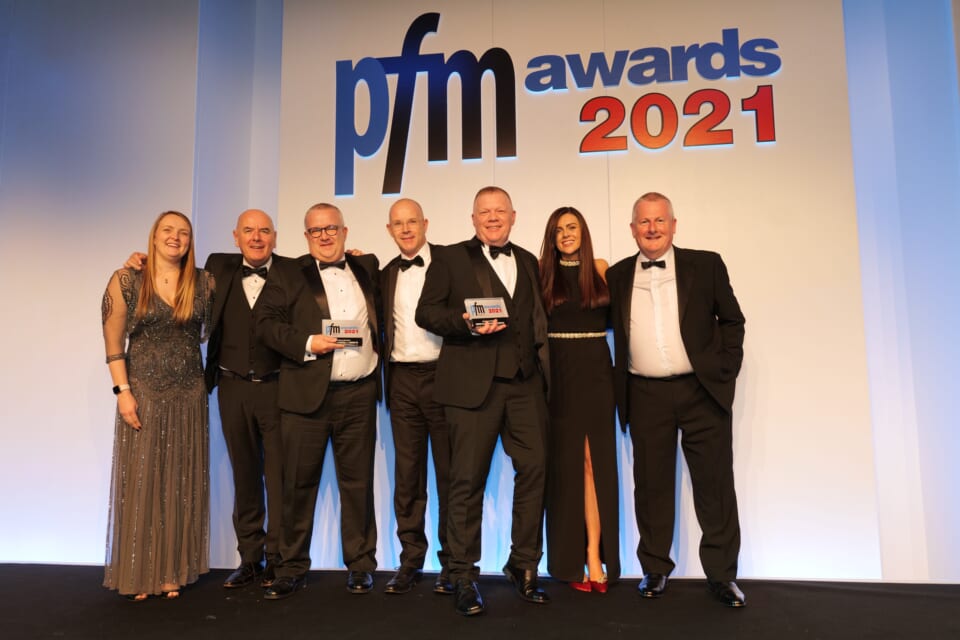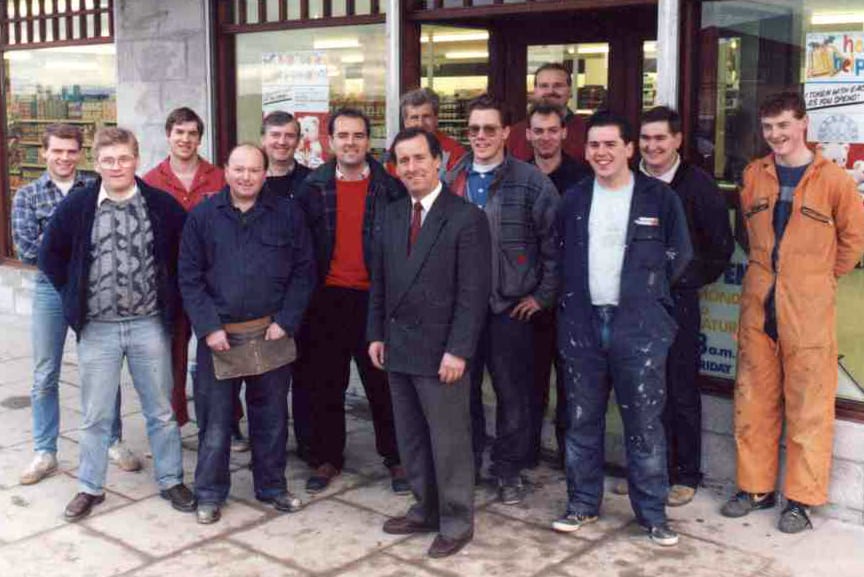 Founded by father and son, Ron Stewart and Ron Stewart Jnr in 1980 in our hometown of Aberdeen (the two Ron's also gave us our name, as Ron and Ron became ANDRON), we originally provided cleaning services on a small scale to local businesses. 
Our first major contract win came in 1984 and the same year, we started a cleaning services contract within one branch of a national banking chain, a partnership that soon expanded to over 270 retail branches and Head Office locations across the UK, and continues to this day.
Through our trusted reputation and passion to build long-standing relationships with our clients, we continued to grow and eventually moved into new markets, and soon expanded our service list to provide full soft facilities management services to meet growing demand from our clients.
Fast forward four decades and we are proud to still be family-owned and managed, with three generations of the Stewart family now part of our story.
We pride ourselves on our bespoke and flexible approach to service delivery models which are designed wholly around our clients individual needs.
Leave us your details and one of our consultants will phone you back next day.